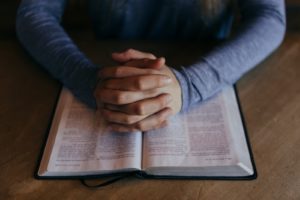 Dear Brother John, as we talked about I have written you an e-mail that contains the text of the journal entry I read to you during our phone conversation on Saturday, January the 12th:
At this moment in time as I write in my notebook it has been 20 days since I committed a mortal sin against the virtue of chastity.  When I say that I do not want to give the impression that mortal sins are the only sins I care about.  Of course it is possible for a person to commit venial sins against the virtue of chastity.  Therefore, I want to take this opportunity to say I worry about any and all sins against the virtue of chastity.  At the same time I remember that Christ says in Scripture in Matt. 26:41 'the spirit is willing, but the flesh is weak.'
Pornography is a drug, an addictive, intoxicating agent no different than any other narcotic.  I've struggled with an addiction to porn since my teenage years, around the age of 14.  I know from life experience that it is absolutely just as addicting as any other mood-altering substance that people take.  Furthermore, I want to state here unequivocally that porn has destroyed my life.
This past week in the news it was broadcast to the country that President Trump is on the verge of declaring a national emergency in order to get funding to build a wall along the border that the United States has with Mexico.  Well, although no one in the news media ever talks about it I must say that there is just as severe and urgent an emergency in this country because of porn.
Thanks to the internet porn addicts now have a convenient and quick delivery system to get their drug of choice.  Billions of dollars are made every year by the porn industry selling a product that corrupts and poisons the human mind like no other.  Porn promotes attitudes toward human sexuality that are selfish and decadent.
After becoming addicted to internet porn as a teenager it wasn't long before my whole life revolved around the consumption of images and media that I came to rely on the way any kind of addict relies on a drug in order to get ever higher levels of the chemically-induced thrill that they think they need.
I lost interest in the college level classes I was taking at this time as slowly addictions to porn, alcohol and cigarettes took center stage.  The good news is that it has been over a year since I had any alcohol.  Concerning porn it has been 20 days since I viewed any pornographic content.  I started out this journal entry by saying it has been 20 days since viewing porn.  By the time I read this journal entry to you it will have been 21 days.  As far as cigarettes I am a pack a day smoker.
Well, it seems to me that this would be a good place to conclude my journal entry.  I will end it by simply saying I know how destructive porn can be.  I know this because porn destroyed my life.  I want the ability to be in control of my sex drive at all times so I will be able to live a life that is always pleasing to Christ, not just during the times it is easy to remain chaste.  Please pray for me and teach me how to cultivate the virtue of chastity.
Yours in Christ,
Brother Simon